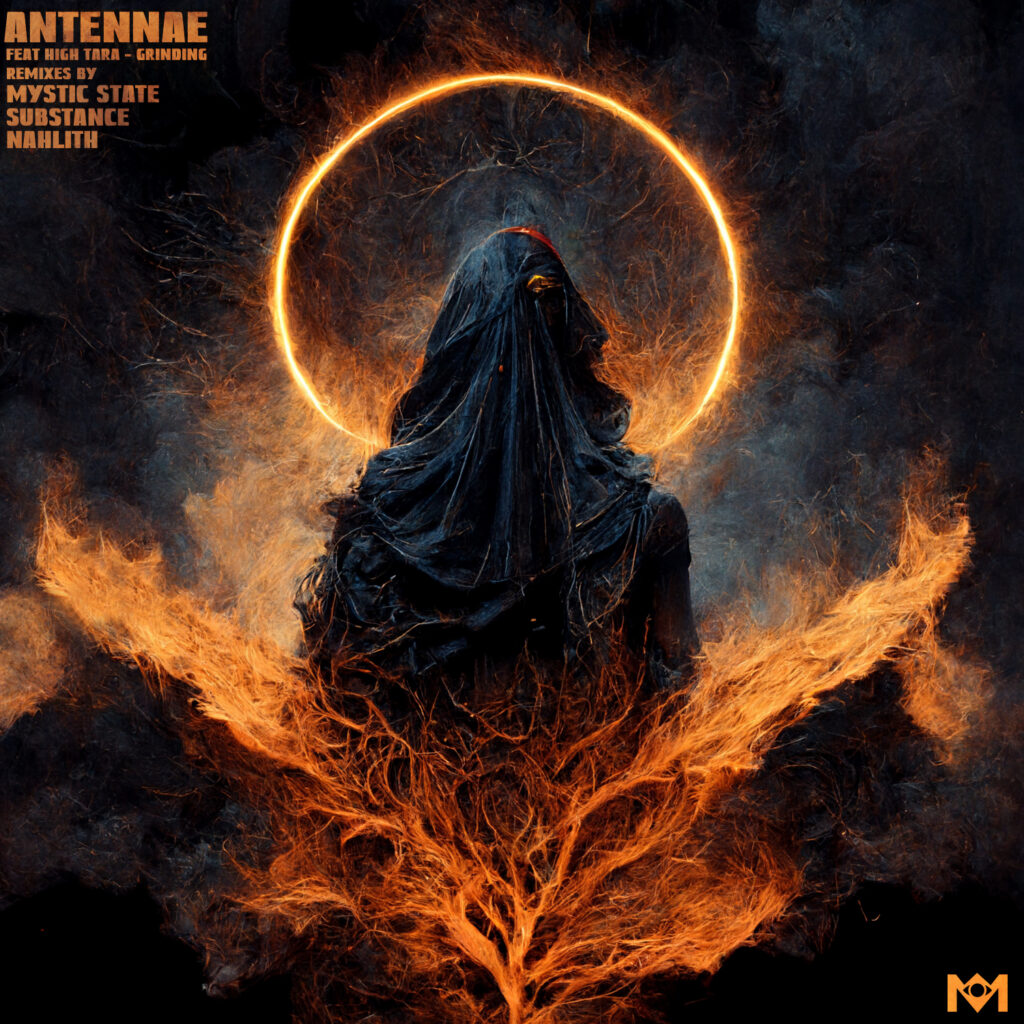 Mystic State, Nahlith & Substance featured on An-ten-nae's Grinding ft. High Tara Remixed
Our sister label Medicine has already had this release in the top 5 chart of 140 / Deep Dubstep / Grime charts on Beatport. The release is out everywhere on October 28.
An-ten-nae's banging tune featuring High Tara's incredible vocals was deserving of some remixes, and we are fortunate enough to have some fantastic remixers on board. Mystic State, Nahlith and Substance all contribute 140 deep Dubstep versions, each with their unique spin.
Mystic State goes to the deeper side of deep 140, with awesome sound design, and great use of space allowing the groove to flow.
The tune uses the enchanting vocal to engage the listener, and as you ride the wave of bass, intricate percussion and spacious atmospherics, the tune opens up to an infectious bass filled groove that we could wallow in for ages.
Nahlith utilizes the vocal beautifully with distant delays and creates a great amount of space.
This is set over the root of bouncy basslines with warm organic textures and heaps of whompiness and wubbiness that will certainly generate some wiggles. This remix adds a little extra bounce to the original groove, the mood lightens and the vibes get high on this.
Canadian producer, Substance drops straight into some industrial atmospheric horns, the wind / riser rises along with what sounds like a storm brewing and it drops into some gritty bass stabs with stepped down beats and acid effects. The vocal is used a little more sparingly and the driving forces of the tune are the edgy beats and basslines.
An-ten-nae has been on a roll with recent and forthcoming releases on WAKAAN, Deep, Dark & Dangerous and also having a recent Dimond Saints album done. He is a constant production machine, who has created new avenues for bass music under his various monikers and collaborations, including DnA, Dimond Saints, Invisible People, Lowriderz and Black Crow. An-ten-nae also has over 100 releases under his belt and collaborations far and wide. He has charted in the iTunes Top 10 and been featured on Huffington Post and Billboard.