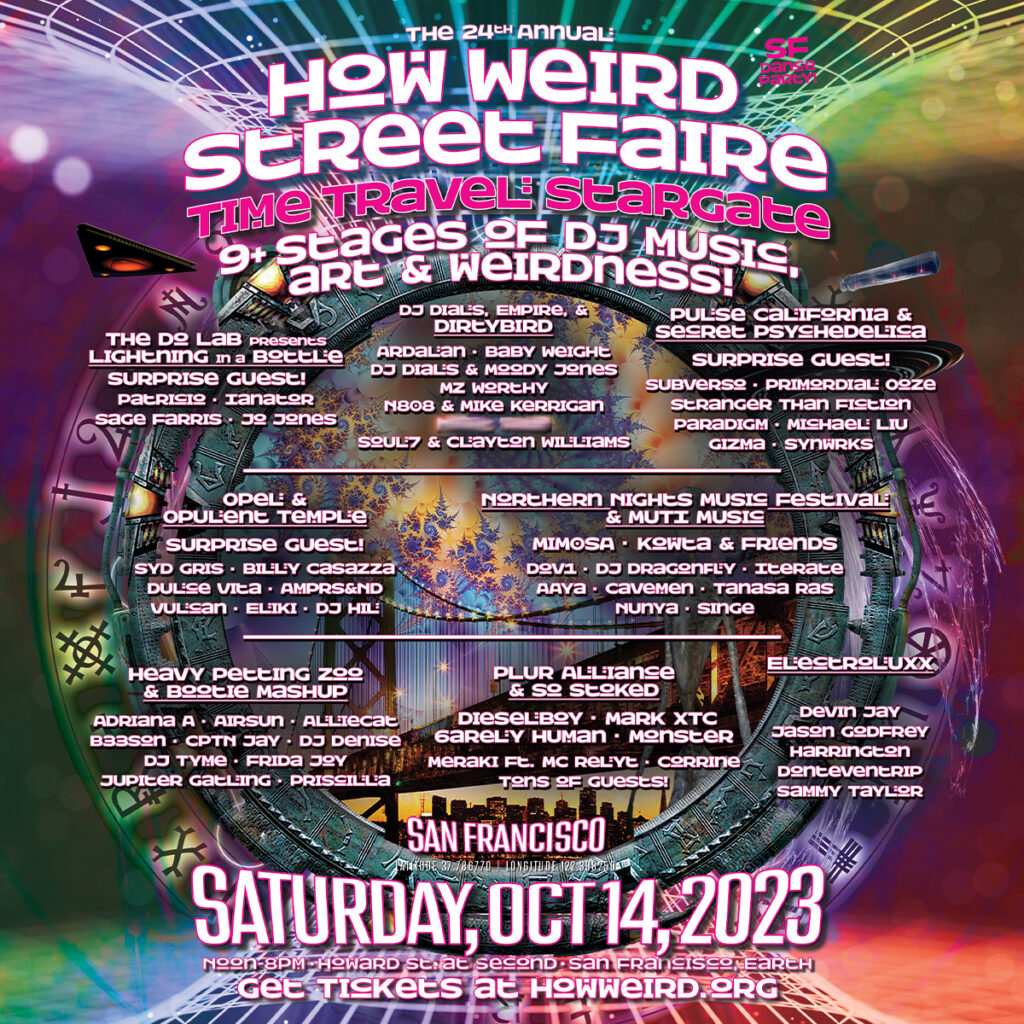 Muti Music and Northern Nights stage at HowWeird Street Faire
Muti Music has been part of HowWeird Street Faire since 2002 and our founder was part of the first bass music stage at the faire in 2001. We've seen it grow from a block party sized event with one stage, to the longest running festival / faire on the US west coast with tens of thousands, appreciating 9 stages of music in the streets of San Francisco. 
This faire truly manages to capture the positive uplifting vibes of the San Francisco electronic music and arts community and we are once again hosting our stage in the middle of it all.
Muti Music has partnered with Northern Nights Music Festival on our stage for about a decade now, to bring you forward thinking bass music that is bound to get you bouncing around the streets.
We have always worked with some of the best sound companies available on the west coast and this year we once again have Royal Sound providing their outstanding VOID sound rig.
The Giving Tree art car will be our stage bass for this year and you'll be able to hear music from.
Our DJ's for this year include: MiMOSA, Kowta (with 2 special guests), Iterate, Dov1, AAYA, DJ Dragonfly, Nunya, Cavemen, Guidance and Singe.
We also invite you to join us after the faire at Temple SF nightclub at 540 Howard Street, just a block away from our stage, for an official afterparty.
Upstairs will be hosted by Empire & Opel productions
with DJS:
Mz Worthy B2B Baby Weight
N808 B2B Mike Kerrigan
Syd Gris
Brian Peek
Richard Mixon
LVL55 / The BASSment hosted by Muti Music and Northern Nights:
David Starfire   
Sidecar Tommy (Beats Antique)
BOGL
Dov1
Av8Trix
ManyNames
Tickets for that available at https://www.templesf.com