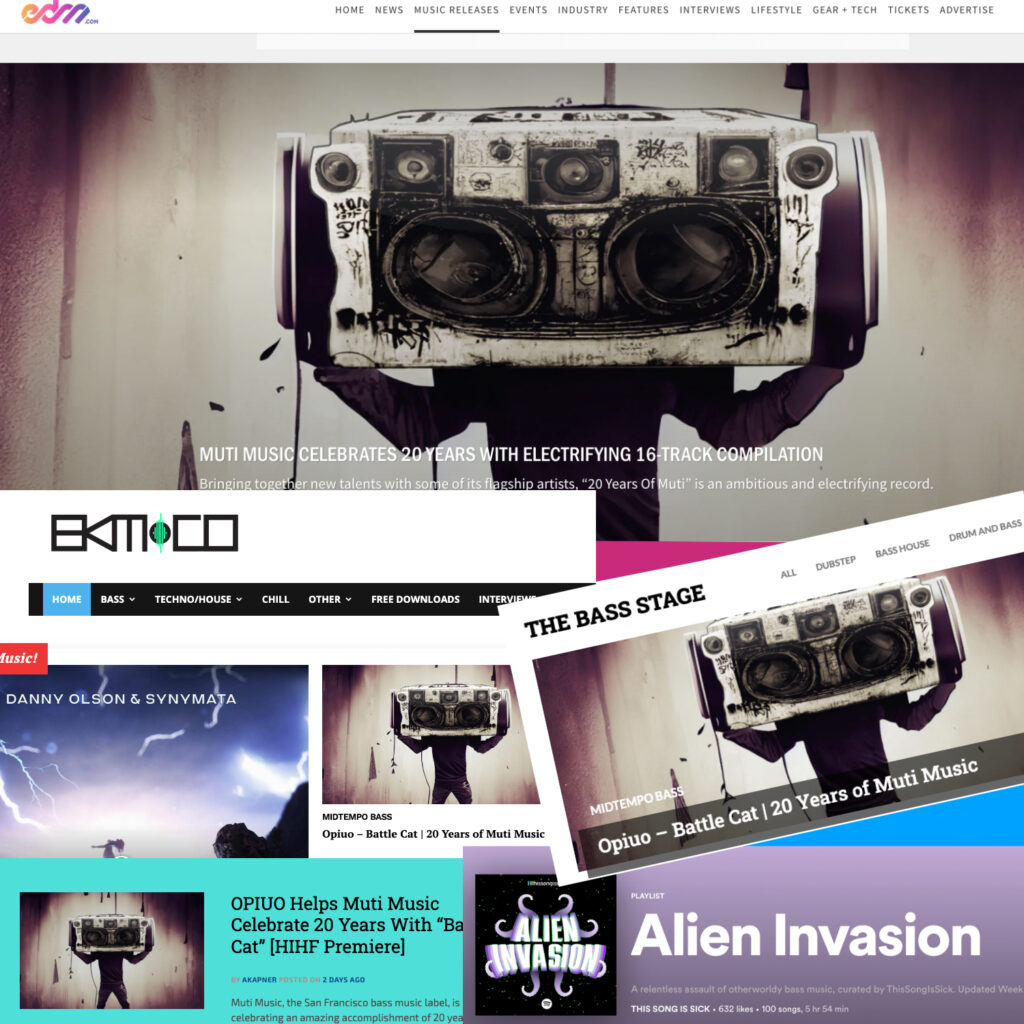 20 Years Of Muti – Press and playlist adds
We are overwhelmed with the positive reception to the new compilation 20 Years Of Muti. This one means a lot to us and we really appreciate everyone writing, listening and adding to their playlists.
We'd like to give a special shoutout to the sites who've already written great reviews about the compilation and we will link to them here.
ThisSongIsSick – Alien Invasion Playlist